What You Need to Know About Your Appointment
We value your time so we need you to come prepared for your appointment. Please review the following checklist prior to your scheduled appointment.
Your Insurance Cards
Please bring your insurance cards, even if your insurance has not changed since your last visit.
Co-payments are collected upon check-in. Please be prepared to pay or you may be rescheduled.
Your Photo I.D.
This is required by law to help protect you from identity theft.
Your Medical History
Please return your completed paperwork in the envelope provided. If your appointment is scheduled within the next 2 days please bring completed paperwork with you and arrive at least 20 mintues before your scheduled time.
List of Your Medications
You must include a current list of medications, including dosage and frequency, oxygen usage and allergies.
Your Tests Outside of Aultman Hospital
Please bring any x-ray films, CAT scans, or other tests performed at facilities other than Aultman Hospital. Your physician sends the report only. Our physicians need to review the actual films or discs.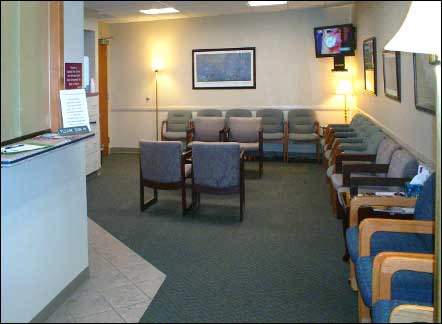 Flexible and same day appointments available.
Pulmonary Physicians Inc. and Sleep Center
2600 Tuscarawas St W #100, Canton, OH 44708