10 Things you Should Know About Restless Legs at Night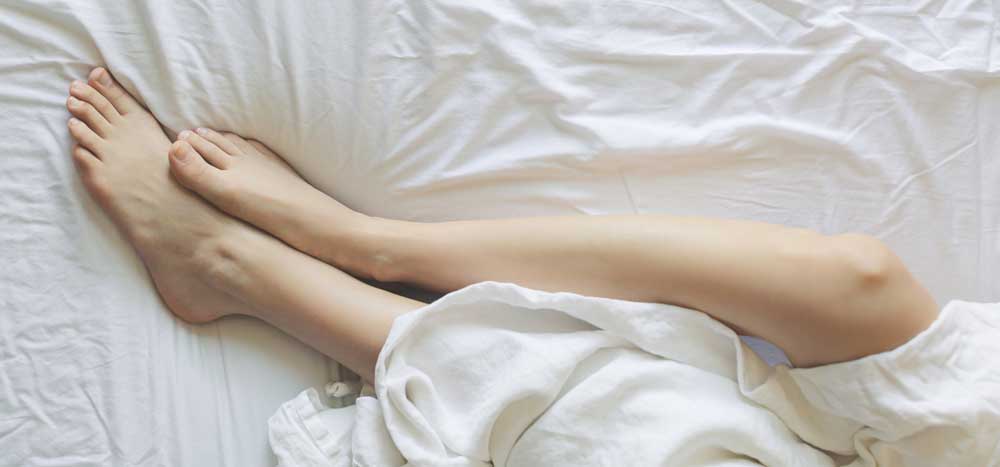 You are tired after a long day's work. You're lying in bed but can't sleep because of an overwhelming urge to move your legs! You may have Restless Leg Syndrome (RLS) which is a neurological disorder that causes a throbbing, pulling or creeping sensation and an urge to move your legs. You're not alone. 10% of the population has RLS. These are the things you should know:
RLS can be caused by certain vitamin and/or iron deficiencies which require specific tests to diagnose and treat.
Warm bath or shower can help with symptoms before you sleep.
RLS can be triggered by sitting in a movie theatre, long car trips or flights.
If RLS symptoms start as you're falling asleep, take a brief walk around the house which might relieve the symptoms.
Reading or doing non-stimulating but mentally engaging activity before bedtime can help.
Relaxation exercises can actually trigger RLS symptoms.
The cause for RLS is unknown.
Kidney diseases, other chronic conditions, and even pregnancy can cause RLS.
RLS can have a genetic predisposition.
RLS can be treated. If symptoms persist talk to our specialists about treatment options.
Did You Know?

Did you know that your breathing can be affected by the air quality? People with asthma or COPD can have more breathing difficulties in poor air quality conditions. This guide will help you check the air quality on everyday basis.

Flexible and same day appointments available.
Pulmonary Physicians Inc. and Sleep Center
2600 Tuscarawas St W #100, Canton, OH 44708